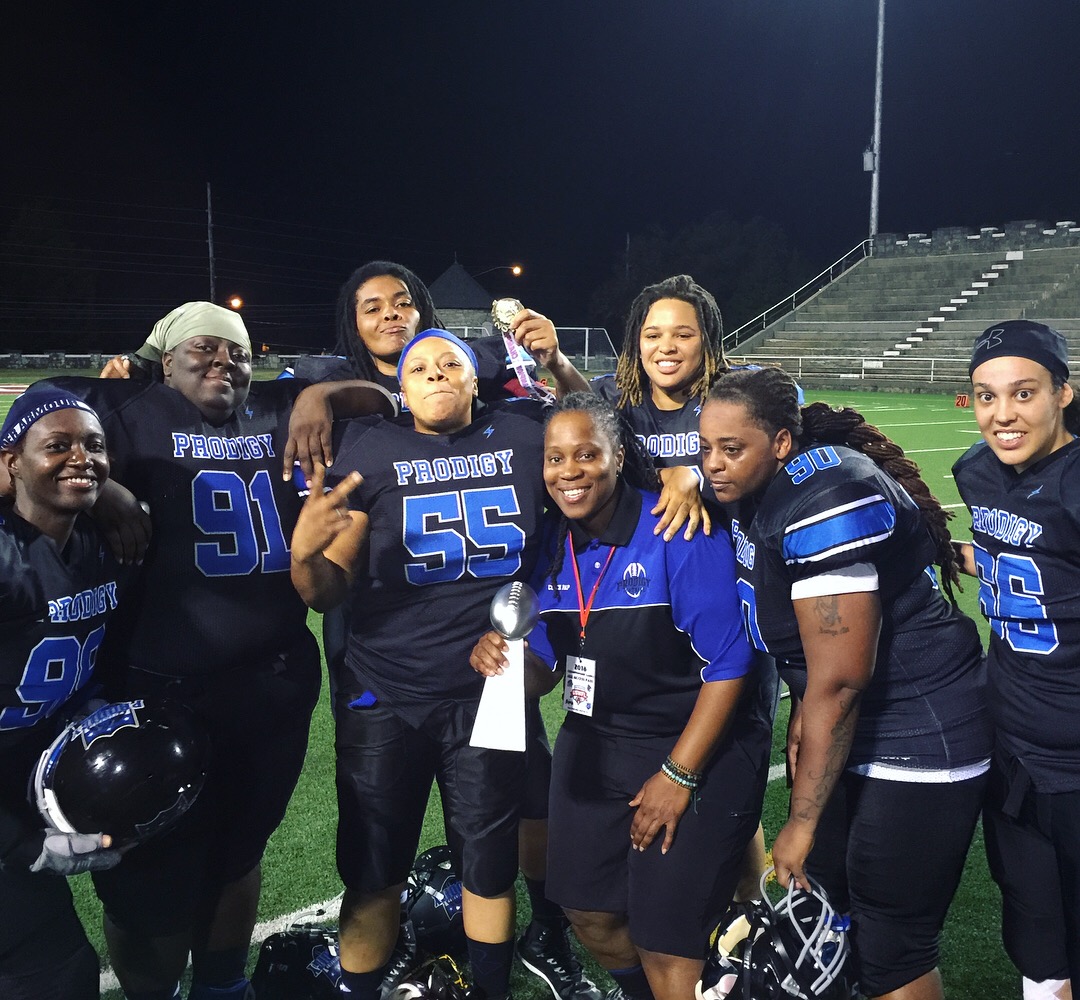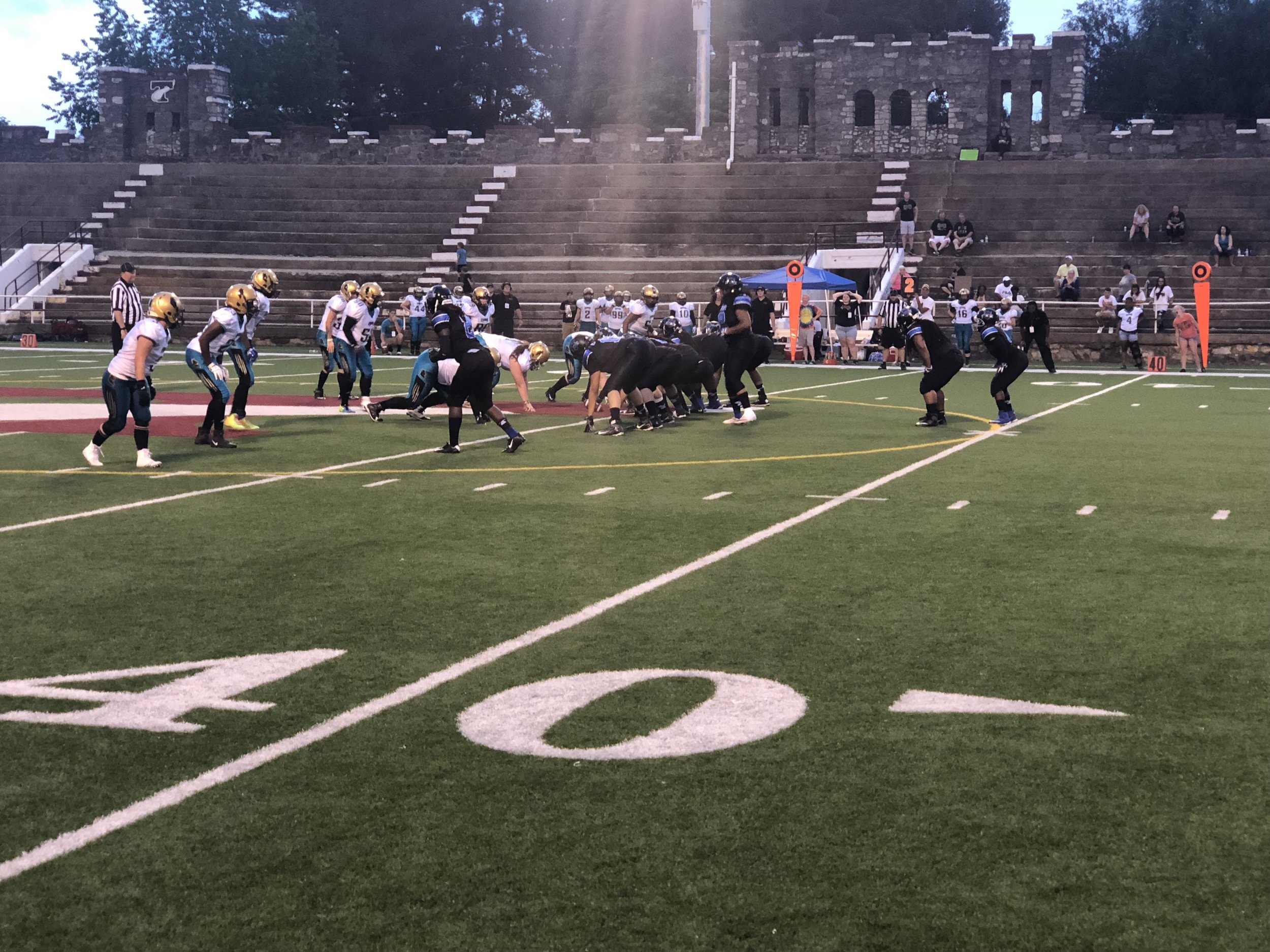 The Washington Prodigy returned to the Bristol Tennessee for the 2018 USWFL Championship looking to leave back-to-back champs. When the clock read 0:00 the Prodigy were on top after defeating the North Florida Pumas 20-0 for the title.
Prodigy's impermeable defense took the field after the opening kickoff and forced the Pumas to punt. Defensive End Natasha Ware took advantage of the situation, blocking the punt and giving the Prodigy offense the ball at the North Florida 33 yard line.
USWFL MVP Cheri 'Lil Mimi' Gantt started off the offensive series with a big run, followed by a facemask penalty. From the 24 yard line, fullback Crystal Boyd ran in the first points of the game. With the extra point by Lindsey Walton, the score was 7-0 halfway through the first quarter.
On the next series, defense once again came up big, recovering a fumble on the 49 yard line. But the Prodigy offense did not take advantage of the turnover, giving the ball back on downs.
In the second quarter, the Prodigy offense turned the ball over to the Pumas three times, including two forced fumbles and an interception. As the clock closed in on halftime, North Florida drove the ball to the Prodigy 11 yard-line. But big play after big play the defense stepped up, holding the Pumas scoreless.
The second half looked a lot different than the first. After a 40 yard kickoff return the Prodigy offense was rolling. Gantt opened with a 16 yard run and with a face mask penalty, Washington was in Puma territory. Fullback Shawntae 'Tank' Barnes combined with Gantt to work the ball to the North Florida 20 yard-line where rookie tight end Tierra Hawkins caught a wide open pass from Quarterback Vicky Lyles to make the score 14-0 with the extra point.
After that the Prodigy and Pumas traded three-and-outs and not much yardage was gained for either team until the fourth quarter.
The Pumas went for it on 4th and 5 from the 12 yard line but Prodigy defense pressured the quarterback for an incomplete pass. Washington's offense took advantage of the field position, with Barnes running in a touchdown from the 7 yard line. The extra point was no good making the score 20-0.
Defensive tackle Benita Rouse intercepted a tipped ball for the final big play of the game.
Click HERE For More on the Prodigy All-Stars & Award Winners